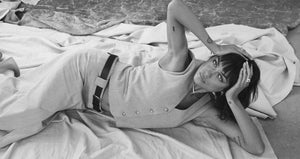 HANDCRAFTED
NO MORE designs are carefully handcrafted by skillful jewelers in our small studio based in Vilnius.
Continue reading
SUSTAINABLE
At NO MORE we are firm believers that environmental and social responsibility is our responsibility.
Continue reading
EVERLASTING
We said NO MORE to fast fashion and mass production and commit to creating sustainable designs that are here to stay.
Continue reading