New men's drop is about to land!
Sustainable and extra sleek
For a long time, NO MORE team has been busy thinking about all the fellas out there that are in search for a statement jewlery piece. They didn't stop with only thoughts - their new men's collection is about to be droped. And the best part? It's all sustainable, handcrafted and made to last.
In the new collection, you will find rings, earrings, and necklaces all created with the environment in mind, using recycled silver. Simple and sleek, bold and daring - you will find a jewelry piece for every type of fella, every mood, and every occasion.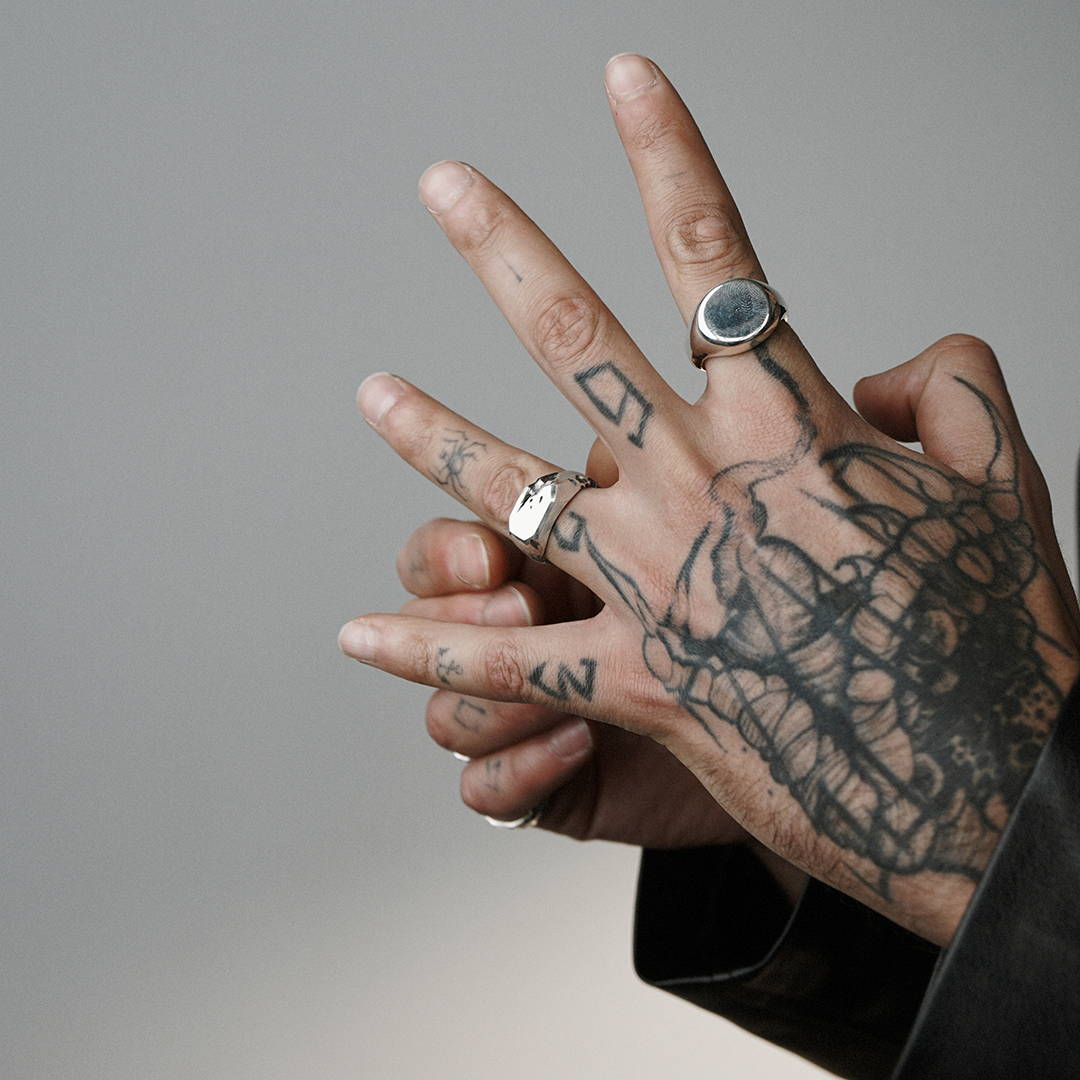 Don't just take our word for it, check it out for yourself. You'll be glad you did, and so will Mother Nature. Let's make the world a better place, one accessory at a time.
Ladies, check out the collection too. The pieces are genderless and the jewelry comes in smaller sizes too - so you can find something for yourselves as well. We all know that snatching boyfriends wardrobe is a hell yes, and same goes for their jewelry drawer.
Happy sustainable shopping ya'll 🖤