5 Reasons Girls Go Crazy About Bomb Rings
With 2023 upon us, it's time to see what we can expect to be trendy this new year.
One particular trend has taken over the hearts of girls all over the world. And that would be Silver Bomb rings. Made in multisize for all you fine-looking, dangerous and blast-ready babes.
From the very first look, this ring is a show stopper, a conversation starter and a compliment magnet. Get ready for attention when wearing this bad boy. And that's not even the half of it.
Here are 5 reasons girls go crazy about Bomb rings: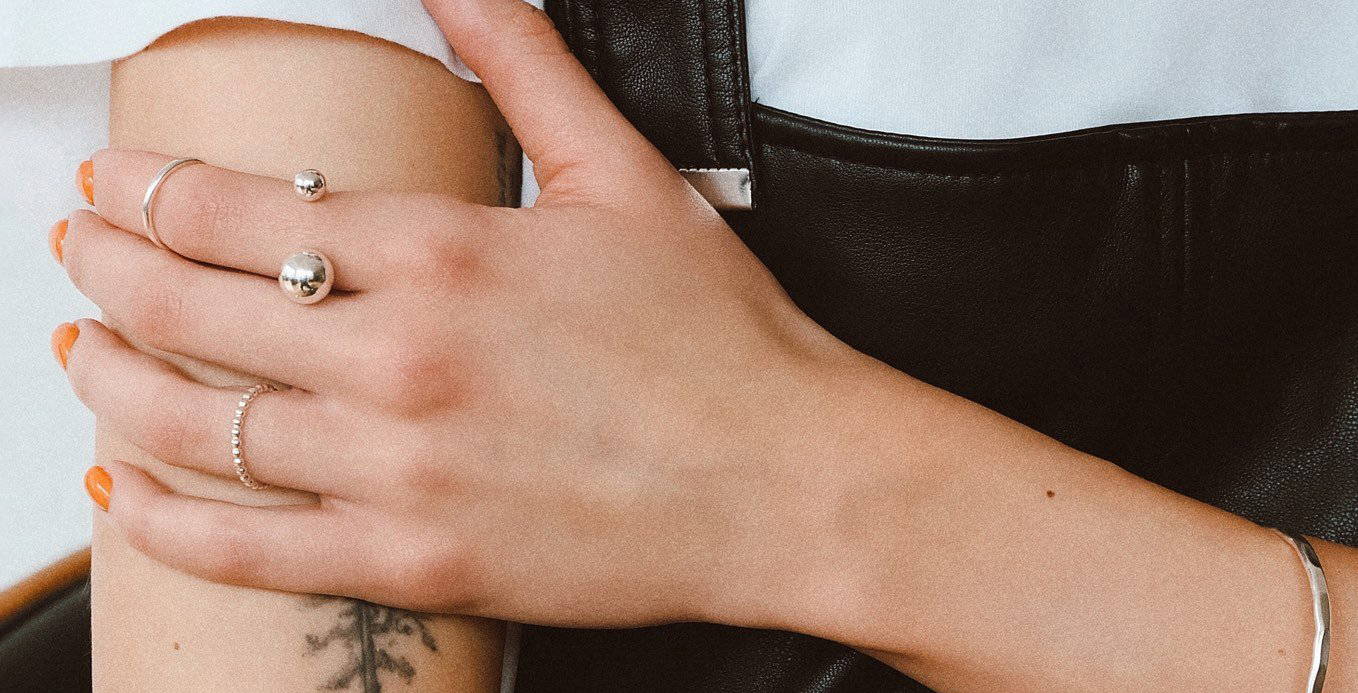 "Great ring, even prettier in real life."
1. These Rings Make Any Woman Stand Out
If you're looking to stay ahead of the trends this year, this is something that can definitely help you out with that. The Bomb ring is a statement piece that has a unique design, attracting everyone's eye - it's simply something that looks entirely out of this world.
The design is minimalistic, yet modern and futuristic, surrounding your finger like planets surround the Sun.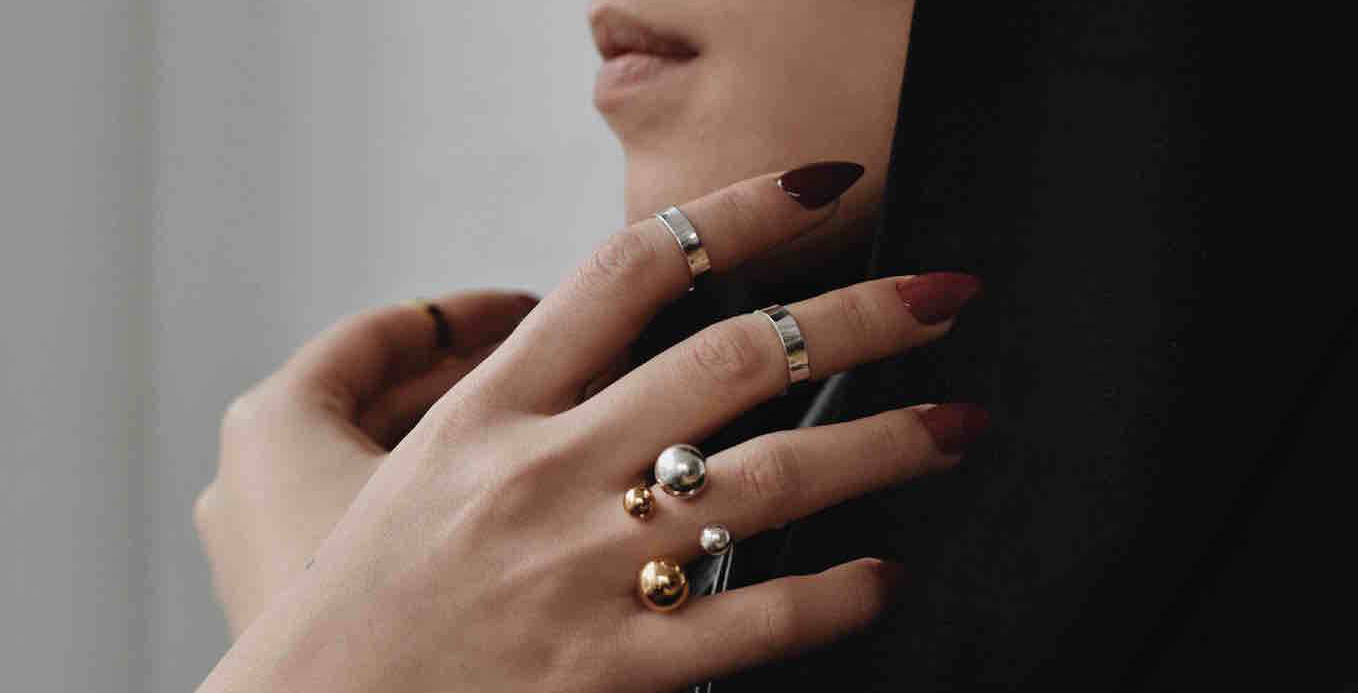 "Unique design, great fit! Totally satisfied."
2. Multisize - Fit's Any Finger
Rings are one of a woman's favorite accessories, but picking out one online can be a hassle, especially when you're not sure what size will fit you. Luckily, we were able to solve this issue.
Our Bomb rings are made for every finger. The ring's unique design is crafted so it fits any finger, yet never falls off. The 3 sizing options fit a variety of fingers in all shapes and sizes - forget the hassle of ordering and returning a ring with disappointment, just because it didn't fit by mistake.

"I really like the ring, I have really thin fingers, but it is comfy and does not slide off. I'm getting a lot of compliments too."
3. Made Out Of Sterling Silver
Not only are our rings stylish - they're also extremely durable, due to them being made out of sterling silver. The Bomb rings can last for years without the need to replace it, and can withstand a lot of elements that make other metals fade or lose their shape with time.
Silver also makes the ring hypoallergenic - forget about rashes, green residue and other uncomfortable issues - the Bomb ring can be worn all day, every day.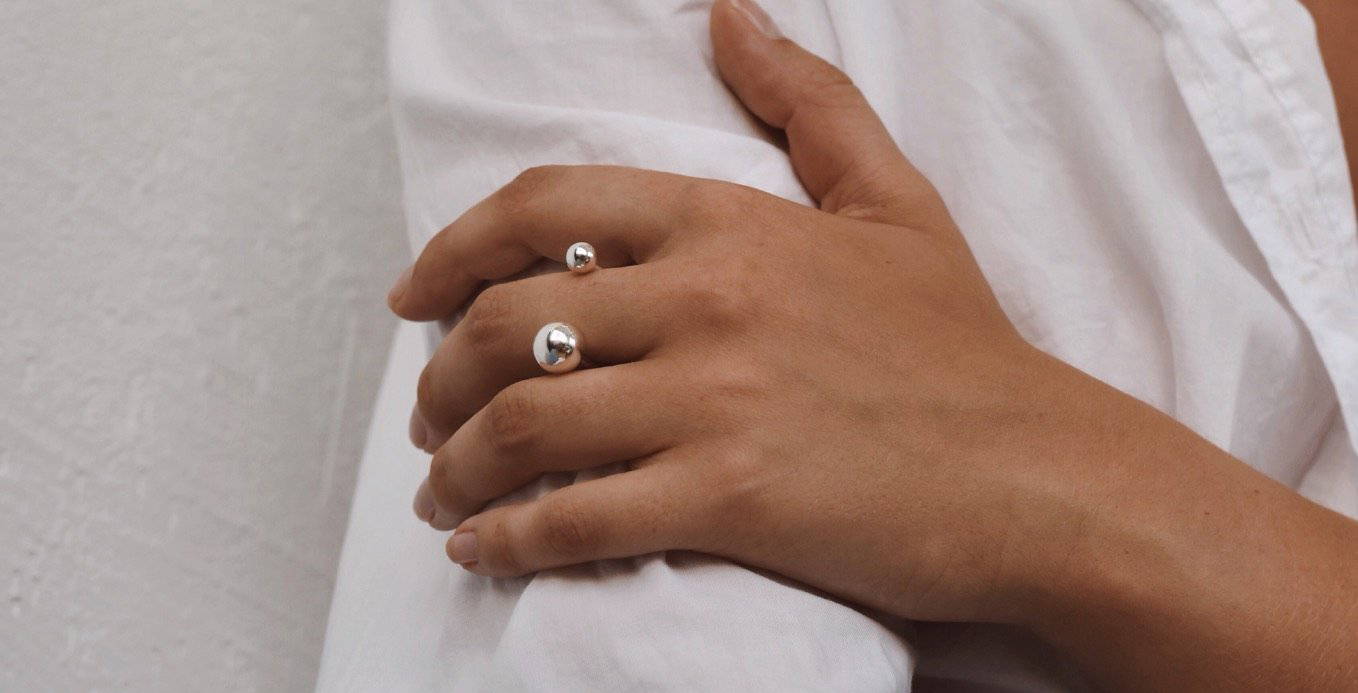 "I' m really loving this ring, it's something special."
4. Doesn't Break The Bank
Women are used to spending high amounts of money for good quality jewelry, but that's not the case with our rings.
We, at NO MORE, wanted to make luxury pieces accessible to anyone. While major brands in the jewelry industry markup their products by 200% of the actual cost, we do things differently.
By bypassing traditional channels, building direct relationships with suppliers and designing our products in-house, we're able to provide high-quality, beautiful luxury goods at down-to-earth prices.

"Took the plunge and ordered the big bomb ring. So glad I did. Looks amazing on. The quality is exceptional."
5. A Brand With Strong Values
NO MORE is a sustainable jewelry brand for ladies & gents that was created out of a passion for handcrafting timeless jewelry pieces with attention to sustainability and quality.
The creators said NO MORE to mass production and fast fashion and are committed to you to create great designs with exceptional care while keeping mother earth happy.